Super Squadra's Beginning Racer Program at The Driveway!
Ah, spring in Austin… bluebonnets bloom, the sounds of SXSW fill the air, and bike racers around central Texas prepare their two-wheeled steeds, shake out their legs, and focus their minds on the Driveway Race Series.
Held on a 1.8-mile car racing track in east Austin, the Driveway Series brings together a wide variety of cyclists, from newbie racers to local Pros. It's the highlight of the week for most local racers, and a great entry-point into criterium racing for new and aspiring racers.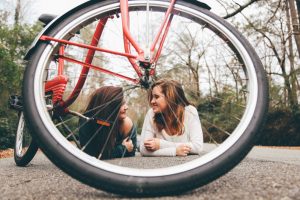 I first found out about the Driveway Series when I lived in Boston I had only raced two criteriums prior and was unsure of what to expect. I imagined a small, perhaps disorganized event, similar to most grassroots competitions. I was very wrong. The Driveway Series is a well-oiled and incredibly organized machine. Spectators line the course. Children eagerly anticipate the always-exciting kids race. And free beer and cider flow.
Today, when friends from around the country come to visit me, they leave green with envy after attending the Driveway Series. The casual, but also professional, event where we can both mingle with friends and test our skills and fitness in the one of the country's best weeknight races, which certainly contributes to Austin's status as a cycling Mecca.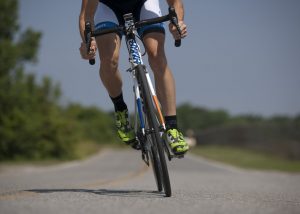 Last year, I recall counting down the days until my first Driveway Series race. I was filled with pre-race jitters at the season opener in March. I looked around the Category 3/4 field, not knowing a single participant. I'd done my fair share of Strava stalking to find average speeds and results, but I was still nervous. Criterium racing can be a daunting experience for any racer. I didn't know a single thing about tactics or pack riding, and I ended up taking long and hard pulls on the front leading into the final laps. I blew up and needless to say, I didn't take home the win. But the thrill of finishing my first Driveway race unscathed, and the throbbing feeling in my legs long afterward, is something I'll always remember.
For new and less experienced racers, I suggest attending the Bicycle Sport Shop Beginning Race Program, a series of cycling clinic series ran by the shop's elite racing team, Super Squadra p/b Eliel Cycling. These clinics are designed to instill new racers with the necessary skills to compete confidently and safely. Super Squadra is a team with years of experience and national titles under its belt, and these clinics provide a great opportunity to learn the best criterium racing techniques and tactics from some of the state's top cyclists.